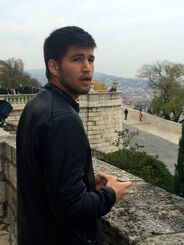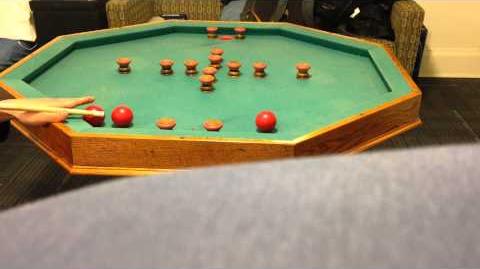 Nickname: Bumper Jesus.
Born- December 29th, 1993. (Important point of note: this is one day after the birth day of Kaighn Kevlin, AKA game revolutionizer. Their astrological similarity may give reason to their great desire to be the best of the second best).
Died-
Background- Born and Raised in Aiken, SC, will has been a math guy since day uno. He came late to the bumper pool scene, but that hasn't stopped him: Upon his return from Abroad, Will joined the bump league one fateful January afternoon with Kaighn Kevlin. In his inaugural game, he defeated Kaighn (can someone fact check this?... haha), and thus began the battle for second best. Even the greatest of medieval astrologists couldn't have predicted such a great battle of capricorns. Armed with the mathematical intuition of angles, vector fields, and partial differential equations, Will has enjoyed almost every shot he has taken on the bumper table. He is well known for birthing the idea of pizza bump rodeo, which staged nearly 11 homemade pizza \pi's, as well as being a fierce member of the New Age (see link for description). He looks forward to many a great friendship, many a great pizza \pi, and much glory to come.
Strengths- Will is skilled at copying moves from other players: these include, the new age from Tyler, the graze D from Kaighn, the red side bump from Shaunak. Most recently, his work has focused on minimizing mistakes; he tries to never "Pull A Katsis".
Weaknesses- Beer. Beer lowers Will's level of play drastically. Sleepiness. Over consumption of pizza. People with the Cancer zodiac sign!!!
Slogan- "LEGEN-wait for it...- DAIRY!!!".
Head or Tail: A definite Head.